Cairns Facials & Peels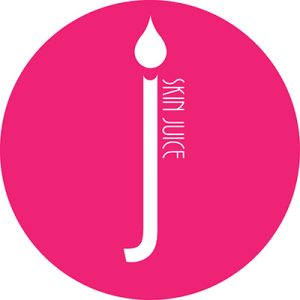 Our signature skin care range at Honey is "Skin Juice", a unique, Australian-owned and made skin care range using energizing and bio-compatible ingredients to cleanse, balance, repair and hydrate the skin. These healthy formulations are free from artificial sweeteners, meaning Skin Juice products will provide the skin with an essential diet for sustainable skin health.
A beautiful fresh take on professional, naturally active and healthy Australian skincare.
We have 5 deliciously juicy treatments on offer. Free from artificial sweeteners and packed with 100% nourishing goodness these organic, nutrient dense products will deliver naturally active results to your skin. Quench your skin's thirst with skin compatible fruit and plant extracts.
A super burst of antioxidants, anti agers and anti breakout actives provide a botanical diet for your skin.
Scrumptious spreads and tasty toppings will be selected to target your individual skin concerns whilst an aromatherapy sensory experience will relax the mind and body to complete the treatment. All treatments are customised once we get to know you and your skin!
Skin Juice products are on the menu for your picking to manage your skin's diet at home.
FACIALS & PEELS
"Juice Shot" – 30 mins $55.00
This mini facial will be customised for specific skin concerns. Enjoy a refreshing cleanse followed by gentle exfoliation to prepare the skin for a nutrient rich face mask, while a burst of skin quenching moisture will leave the skin feeling soft and revived. This treatment is topped off with a hand and arm massage.
"Juice Splurge " – 60 mins $85
Enjoy Skin Juice's signature aromatic journey as we balance the body to restore a peaceful mind. Freshly picked natural and organic spreads are selected to develop a treatment unique to you. A healthy juice cleanse prepares the skin for smoothing exfoliation and a nutrient dense treatment mask application. Skin-strengthening massage balms melt onto the skin throughout the luxurious face, back and shoulder massage. Your skin will be left glowing after scrumptious toppings hydrate and protect the face and eye area.
"Purifying Pineapple Peel" – 60 mins $95
Skin Type : Oily Skin
Skin Concern : Breakouts & blocked pores
"Help clear breakouts and balance your skin with this clarifying peel. Organic pineapple juice and enzymes help exfoliate the skin, while fruit acids cleanse pores and help fight breakout causing bacteria. Fruit nutrients boost the skin's ability to protect against inflammation or infection. A hand, arm and scalp booster massage completes your healing treatment."
"Zen Berry Peel" – 60 mins $95
Skin Type : Sensitive Skin, Pregnancy Safe
Skin Concern : Prone to redness + dullness + dehydration
"Soothe and strengthen the skin with this super juicy hydrating peel. This antioxidant rich treatment has the ability to help reduce sensitivity, while pure enzymes and lactic acid work together to gently exfoliate and unveil fresh smotth skin. A hand, arm and scalp booster massage complete your zen experience."
"Plumping Pumpkin Peel" – 60 mins $95
Skin Type : Dry + ageing skin
Skin Concern : Dehydration + ageing + pigmentation + dullness
"Put the bounce and brilliance back into your skin with this powerful treatment for skin with signs of ageing. Exfoliating plant acids and fruit enzymes help reveal a healthy, youthful glow, while a rich diet of skin protective nutrients deeply feed the skin and help stimulate faster cell renewal for a plumper and brighter complexion."